Corporate / Business
---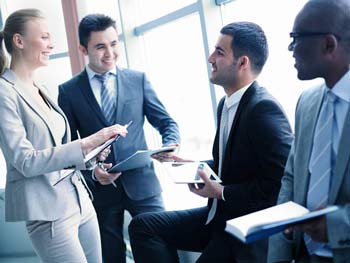 At Broker Choice Canada, we know that your business is important and we want to help you every step of the way. We can provide solutions to help protect you, your business and your employees. Our Advisors want to be an invaluable financial partner to our business clients. Call us today and let's chat.
Insurance Solutions?
There are many insurance strategies for business owners that provide significant business continuity and security.
Whether you require Buy/Sell Agreements, Disability & Critical Illness, Employee Group Coverage or Corporate Insurance for specific overhead and expenses, we will find you the best broker solution.
Lending?
Commercial lending is not always easy with a traditional Bank, still surprising - most small business owners never consider having a Broker find them alternative lending. Why not?
With many commercial lenders to choose from, we provide a better solution to our business clients - one where they can choose a Lender and their offer, rather than have the Banks/Lender choose them.
Investing?
Have you ever considered investing through Tax-sheltered Insurance Assets, Insured Retirement Plans (IRPs) + Corporate IRPs. We also offer Creditor Protected Savings Plans and Creditor Proof Investment Strategies.
Ask our Advisors about "myHSA" - a Corporate Health Spending Account to provide Tax-Free Expense Coverage for your Business and employees.
Thinking of Selling Your Business?
Planning your exit strategy isn't always easy. Succession planning and finding a suitable buyer is also very challenging.
Let us help. Talk to one of our Advisors about our brokered sale options and tax minimization strategies.